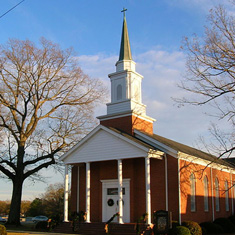 Koexco provides tailored internal audit services to local churches.  Churches have unique audit requirements because their receipts, disbursements and financial reporting requirements are unique.  It goes beyond basic non-profit fund accounting.  For example, rector's discretionary accounts and housing allowances must be treated carefully to avoid tax difficulties and volunteer involvement on church boards and in church financial functions (particularly in smaller churches) requires special consideration when designing control systems.
While churches have a strong need for good internal controls and auditing in order to avoid mishandling of funds or worse, frequently they can't afford outside help and don't have the internal expertise to do it on their own.
At Koexco we've undertaken the challenge of providing churches with quality internal auditing and controls that are affordable and tailored to church needs.  We have a sliding fee scale so even the smallest churches can afford our services (for example, churches with 100 or fewer members pay only $275 for an internal audit–this is 1/6th the price a typical outside firm). We have an intimate and specialized understanding of church financial operations.  We also focus only on controls critical to church finances which streamlines the audit process and maximizes benefits to the church. The following video explains why this audit approach is so effective for churches.